Slack
caution
In order to connect this integration, you'll need to be logged in to Slack as an admin/owner of the workspace.
Navigate to the integrations page for your app and select Slack under the Notifications section on the page.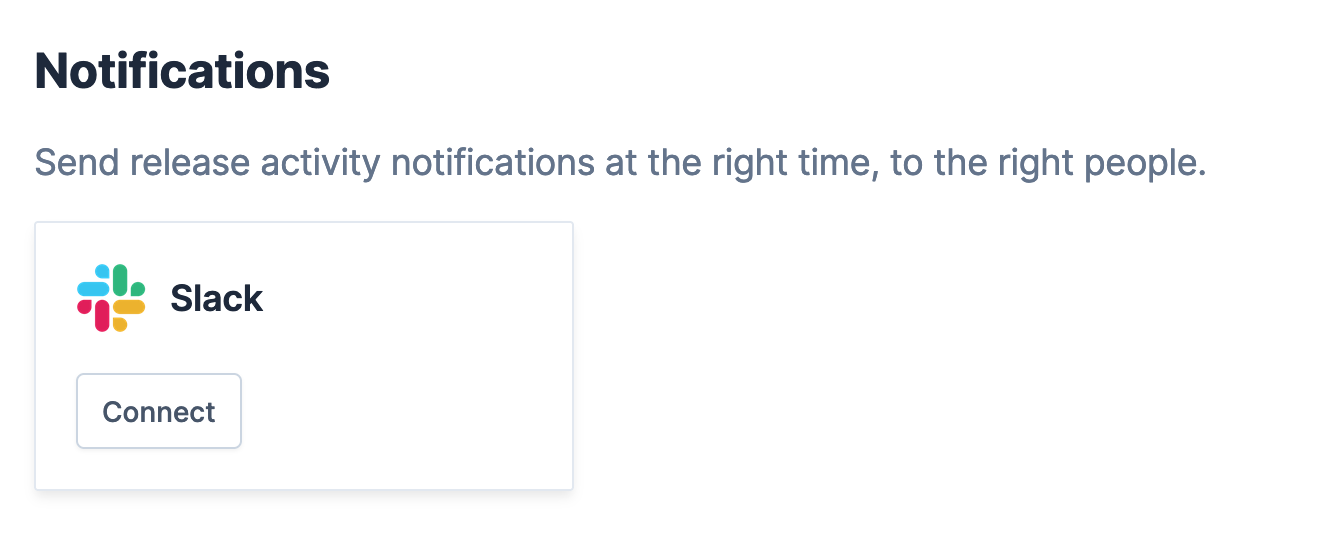 When you click the Connect button, you'll be taken through a standard OAuth flow for Slack App.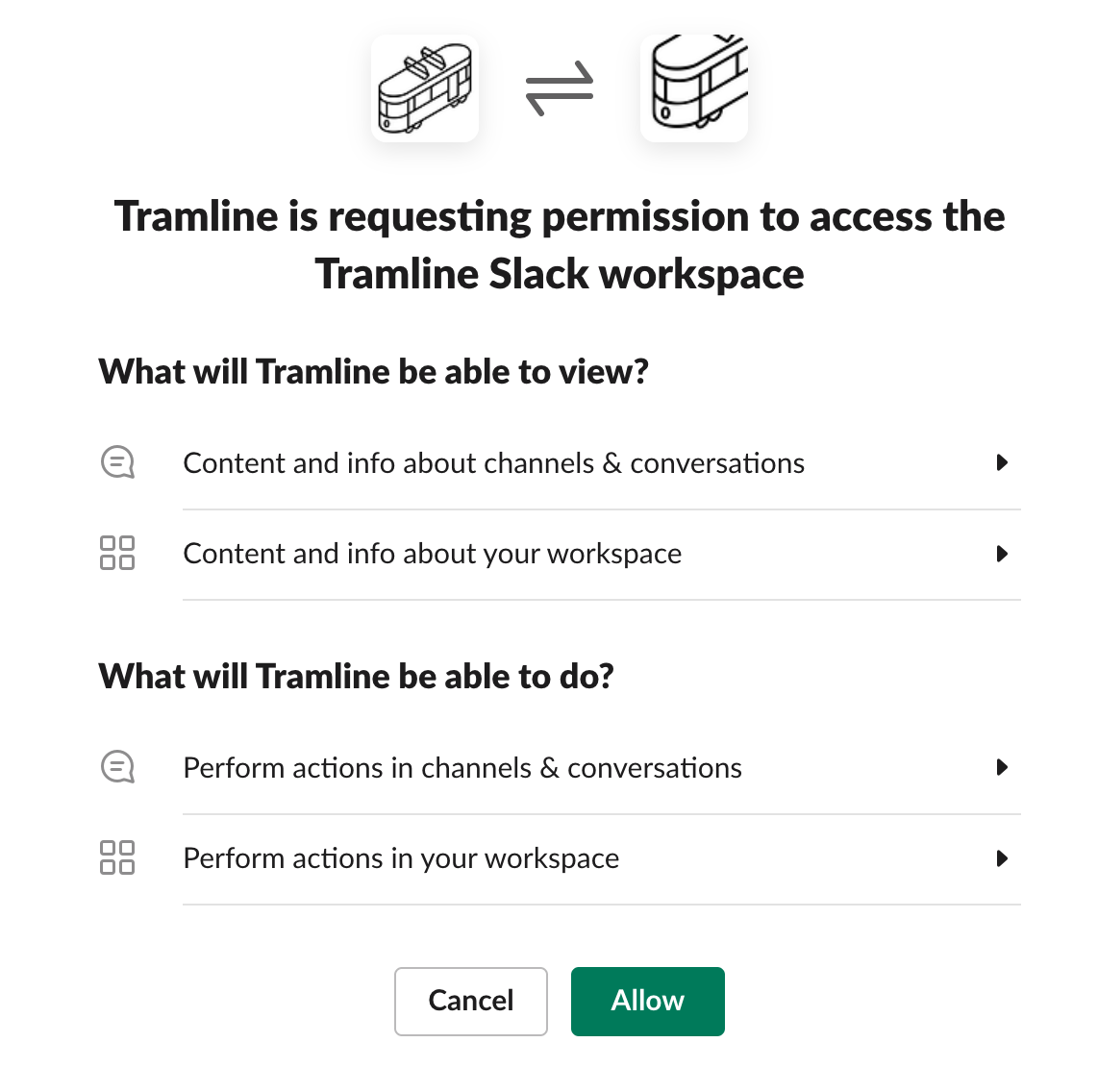 The Tramline app will be added to your workspace after the connection is successful.
caution
If you want notifications to be sent to a private channel, you'll need to invite the Tramline app to that private channel.